Taunton Youth Soccer League (T.Y.S.L.) and the New England (N.E.) Navigators are proud to announce our exclusive partnership. The N.E. Navigators will become the Elite Club Level program for T.Y.S.L.
T.Y.S.L. is working with the N.E. Navigators to incorporate Navigators players into our Spring Travel and Fall programs.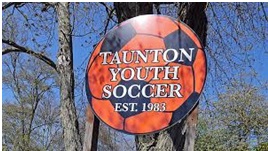 T.Y.S.L. President Phil Knorr was quoted as saying: "This is an important step for Taunton Youth. We can provide an alternative solution for our youth who want more competitive soccer."
---
Spring 2018 Travel Team


Tryouts for spring 2018 have been completed. Players will be notified by November 18th. Any questions please email vice.president@tysl.us.
---
2017 Raffle Winners

The raffle winners for the 2017 are posted below.
All raffle winners will be mailed their winnings.

Click <<here>> for Drawing Winners