Concussion Information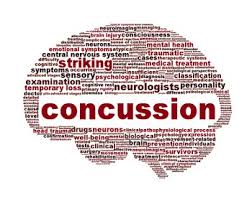 Concussions are a serious health concern in youth sports. Taunton Youth Soccer is committed to the physical and emotional safety of our players. In order to focus on this commitment we are educating our coaches, parents and Board Members in the dangers of concussion-related injuries.
Concussions can occur when players make forceful contact with other players, the ground, goal posts and even a forcefully struck ball. Concussions can often go unrecognized because symptoms aren't well understood by players, parents or coaches. TYS will provide our members with tools to educate them on the dangers of concussions; how to prepare for and protect against concussions; the causes and recognizing the symptoms of a concussion injury.
All coaches in TYS will be required to have completed a Concussion Certification. The recommended course is provided free from the CDC and may be accessed by clicking on the concussion video below. It is also recommended that parents take this free online course so they know and understand the severity, the symptoms, and recovery information of concussion-related injuries. The video takes approximately 15 minutes to view. You will also have a downloadable concussion recognition checklist made available that you can carry with you at all times.
Concussion-Related Resources
Below are a few helpful resources with more information on concussions and head injuries.