How to Become a Referee
All referees affiliated with FIFA have a designated referee grade. The grade indicates the qualification of the referee to officiate at various levels of local, national and international soccer competition. There is no relationship between a person's grade in school and their referee grade

Grade 8 Referees: Grade 8 is the entry level for new referees aged 14 and older. Once certified, these referees can expect to be working competitive or recreational games in Youth or Adult Leagues and Tournaments depending on the age of the referee.

ALL REFEREES MUST ATTEND ANNUAL RE-CERTIFICATION TO MAINTAIN THEIR CURRENT GRADE

If interested please visit the Massachusetts State Referee Committee for more information regarding becoming a referee and registering for the grade 8 course.

---
Referee Assignor

---
The referee assignor for Taunton Youth Soccer is Pedro Botelho. If you have any questions regarding refereeing, please contact Pedro Botelho.
Pedro Botelho
Email: pmbotelho@msn.com
---
Referee Uniforms
---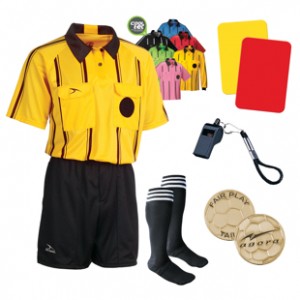 All certified referees are required to wear a proper referee uniform – shirt (including current certification patch), shorts, socks, cards, watch and whistle.