2018 Fall League Program Information
| | | | |
| --- | --- | --- | --- |
| Date | Time | League | Location |
| 2-Nov | 5:30 PM | Boys 1st /2nd Grade | Myricks Soccer Complex |
| 2-Nov | 5:30 PM | Girls 1st /2nd Grade | Myricks Soccer Complex |
| 2-Nov | 6:45 PM | Boys 3rd/4th/5th Grade | Myricks Soccer Complex |
| 2-Nov | 6:45 PM | Girls 3rd/4th/5th Grade | Myricks Soccer Complex |
| 19-Oct | 6:45 PM | Girls 6th/7th/8th Grade | Myricks Soccer Complex |
| 19-Oct | 6:45 PM | Girls 6th/7th/8th Grade | Myricks Soccer Complex |
All the age group training's will be held at

Martin Middle School,
131 Caswell Street
East Taunton
5:30pm - 7:00pm

3rd, 4th & 5th Grade Boys and Girls Tuesdays (begins September 4th)

6th, 7th & 8th Grade Boys and Girl Thursdays (begins September 6th

All cancellations will come from the league and not the coaches. We will send an email to the parents/players and coaches by 4:30 PM.

S
aturday September 15th - Pictures will be taken at Martin School, 131 Caswell Street, East Taunton
Sunday September 16th - Pictures will be taken at Myricks Complex, 290 Myricks Street, East Taunton
Picture Schedule
Saturday 9-15
Sunday 9-16
(please check the location)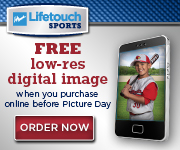 Cookie-Dough Fundraiser

Cookie Dough Fundraisers are due back at the Myricks Concession stand by September 23th (NO EXCEPTIONS)

LATE ORDERS WILL NOT BE ACCEPTED

Please make sure there is a name and phone number on the order forms.

More Information click here.

Raffles

All raffles are to be turned in by the last game of the season. The drawing will be drawn once all the games have been played and winners will be posted on our website. Return all the raffles into the concession stand.

Sweatshirts

The sweatshirts will be ordered and once they are in we will email those who are receiving them to pick them up at the concession stand.