Taunton Youth Soccer Scholarship Awards
In 2012, TYS established a scholarship program for graduating seniors. Each year, we award about $3,000 in scholarships. To date, we've awarded over $20,000 in scholarships to TYS players.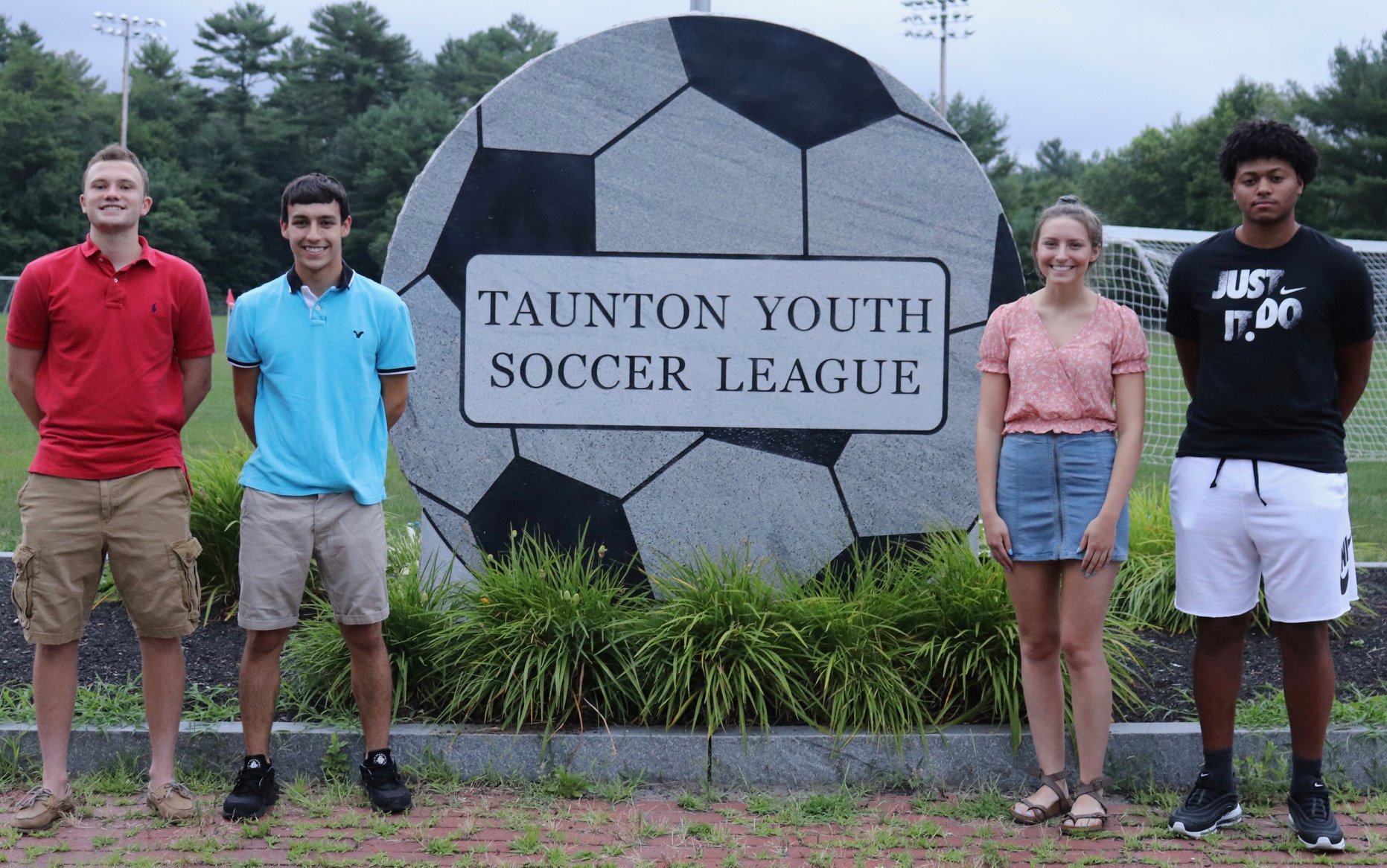 TYS awarded scholarships to Brett Beaulieu, Dylan Kullas, Maggie Sullivan and Diney Rodrigues on July 22.
2019 Scholarship Recipients
Thanks to the generosity of our sponsors, and in recognition of the excellent applicants, TYS was able to offer 4 scholarships in 2019. Here are the scholarship recipients:
Diney Rodrigues - Matt Adams Scholarship
Brett Beaulieu
Dylan Kullas
Maggie Sullivan
TYS named one of the scholarships in memory of Matt Adams, who passed away in 2017. Matt was a long-time coach and volunteer in the league and his four children are all current or past players. The league will continue to identify one recipient to be awarded the Matt Adams Scholarship on a yearly basis.
---
2018 Scholarship Recipients
Derek DeSantis - Matt Adams Scholarship
Lauren Smith
Julia Santos-Marques
Derek Lewis
2017 Scholarship Recipients
Jacob Lawrence
Chase Carmo
Olivia Sweeney
Ethan Tavaras
2016 Scholarship Recipients
Abigail Small
Andrew Knorr
Joseph deMello
Brianna Howe
2015 Scholarship Recipients
Megan Freitas
Jared Felix
Cole Rogers
Cameron Gonsalves
2014 Scholarship Recipients
Kiley Adams
Tanner Rogers
Paige Devlim
Heather Guadette
2013 Scholarship Recipients
Matthew Beaulieu
Rebecca Gambardella
Daniel Belair
Nathan Biedak
Matt Joiner
Brandon Motta
2012 Scholarship Recipients
Christine Maze
Jake Rogers
Sarah Como
Tricia Quinn